Which boxing gloves to buy?
2021-01-04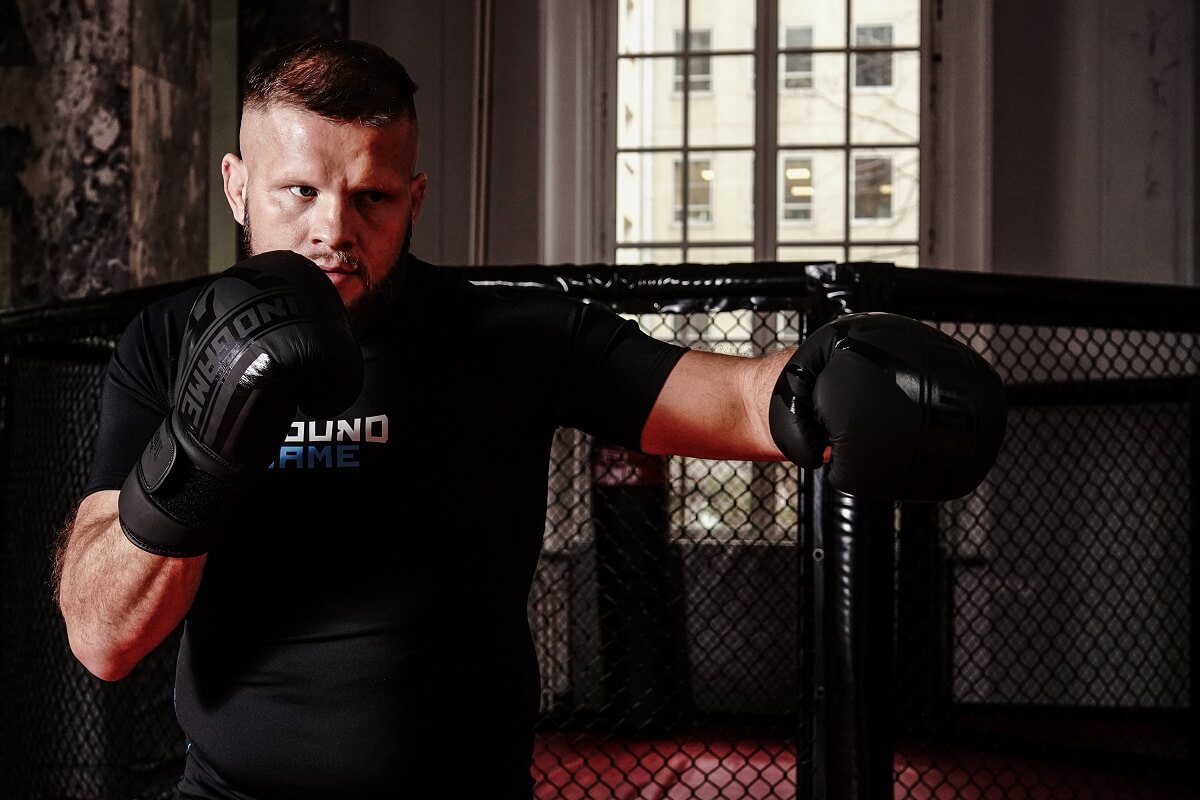 Boxing gloves are the basic equipment of a fighter. As long as a pro knows what model will meet his expectations, a beginner may have a problem. Are you at the beginning of your adventure? Here are some tips to help you choose the perfect pair of gloves.
How to choose boxing gloves? Size matters
And it matters a lot! Properly selected gloves become your ally during training and sparring. Choosing the wrong size will only bring discomfort, fatigue and frustration. Sizes of boxing gloves are expressed in ounces, i.e. in their weight. See which size is right for you:
- boxing gloves 10 oz — for women and men with low weight. Recommended for training on a bag or shield. Not for sparring.
- boxing gloves 12 oz — for men weighing up to 90 kg and for beginners. The most popular size, they will be suitable for trainings and sparrings.
- boxing gloves 14 oz — for men heavier than 90 kg. For workouts and sparrings.
- boxing gloves 16 oz — for heavyweight players.
How boxing gloves are made?
The task of gloves is to amortise blows and protect hands, so the key to success (and avoid injury) is their construction.
Besides high quality filling, Ground Game boxing gloves also have a MOISTWICK lining. It absorbs sweat and leaves hands dry during training. Selected models are equipped with a mesh panel on the mid-handle, which improves air circulation.
Wide Velcro on the wrist makes it easy to fasten. Is this better than tied gloves? This is an individual issue, but as practicing people we can say that the Velcro is more useful. It makes putting on the glove much easier and holds the wrist better.
Boxing gloves made of natural or ecological leather?
Gloves made of natural cowhide leather are distinguished by their resistance to cracking. It is absolute top shelf equipment which will be appreciated by every professional fighter. However, leather and synthetic gloves also differ in price. If you have a limited budget at the start, decide on the latter model.
Boxing gloves made of organic leather are cheaper but also durable, so they will be the best choice for your first workouts when you're just getting to know the hit sports. As time goes by, when you feel that this is the right time for your career, choose natural leather gloves.
What to wear under the gloves? Boxing wraps
Once you know the size and material of the boxing gloves for you, it's time for step two, that is, wrapping. Boxing bandages are the basis, not the extra gadget. They protect your hands, stabilise your joints and minimize the risk of injury to your fingers or wrists.
There is another important feature of hand wraps.Thanks to them the inside of the gloves does not absorb sweat and does not start to smell bad after some time (but this does not relieve you from taking care of equipment hygiene!).
From our own experience we can recommend boxing bandages made of blended polyester cotton and polyester. They are durable, so they can withstand more than one training and flexible, so they fit into any hand shape. A standard length of 4 metres is enough. In Ground Game we have prepared boxing wraps in various colours and patterns to choose from, you will find them here: hand wraps.
What is the difference between boxing inner gloves and hand wraps?
Inner gloves work like hand wraps, but additionally they have a gel insert that provides maximum ankle protection and shock absorption. Their advantage is faster and easier putting on. But don't let the name fool you - inner gloves replace bandages, not boxing gloves.
Boxing gloves for children
In the Ground Game you will also find 6 and 8 oz boxing gloves for children. Our models have a design dedicated to the youngest players.
The gloves are made of synthetic leather. They are equipped with Velcro and stabilising wrist strap. The panel on the mid-handle is responsible for better air circulation. Thanks to the ergonomic shape the gloves are comfortable and perfectly fitting.